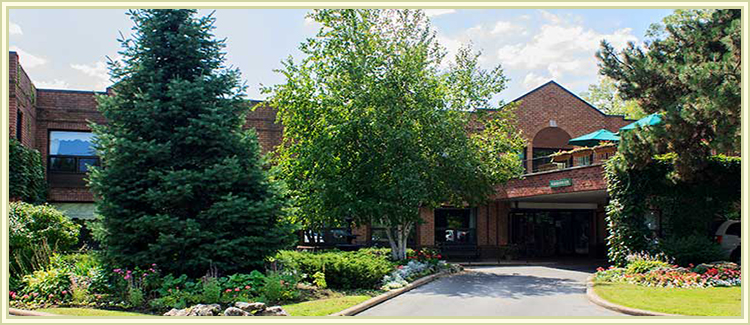 Accommodations
Our home is designed to provide the residents with full amenities including dining room, lounge areas, as well as leisure and recreations areas.
We offer private, semi-private and basic types of accommodations. While the accommodation of your choice may not always be available upon admission, it will be offered as soon as such vacancy occurs.
The rooms are bright and spacious with large windows. Each room is furnished with a bed, bedside unit, built-in closets, an emergency call system and provides for internet, telephone and cable services. Each room is equipped with a sprinkler system for the safety of our residents.
We encourage residents and families to bring personal furnishings, such as family pictures, knickknacks, etc., to maintain a familiar and home like atmosphere.
Our home is licensed and regulated by the Ministry of Health and Long Term Care. The Ministry determines and regulates the monthly rates for preferred and basic types of accommodations. Residents may be eligible for reduced co-payment rates for basic types of rooms.
Admissions Process
Residents seeking admission to our facility must apply through the Community Care Access Centre (CCAC). Please contact CCAC at (905) 684-4602 to obtain more information about the eligibility criteria, including the admission process.